Congratulations to the winners of 2016 Hebron's Got Talent Competition!
1st Place     –    Sam Song.  Guitar solo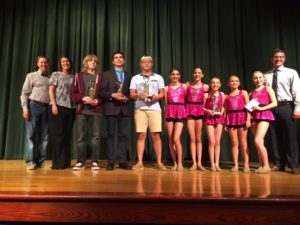 2nd Place   –    The Sparkle Girls with a Jazz dance.                                                                                                    Aliya Awad, Avery Barrera, Lauren Klotzman, Jamie Kresta & Ellie Storm

3rd Place    –    Julian Vasquez. Piano solo
The People's choice winner is Austin Butler performing a guitar solo.