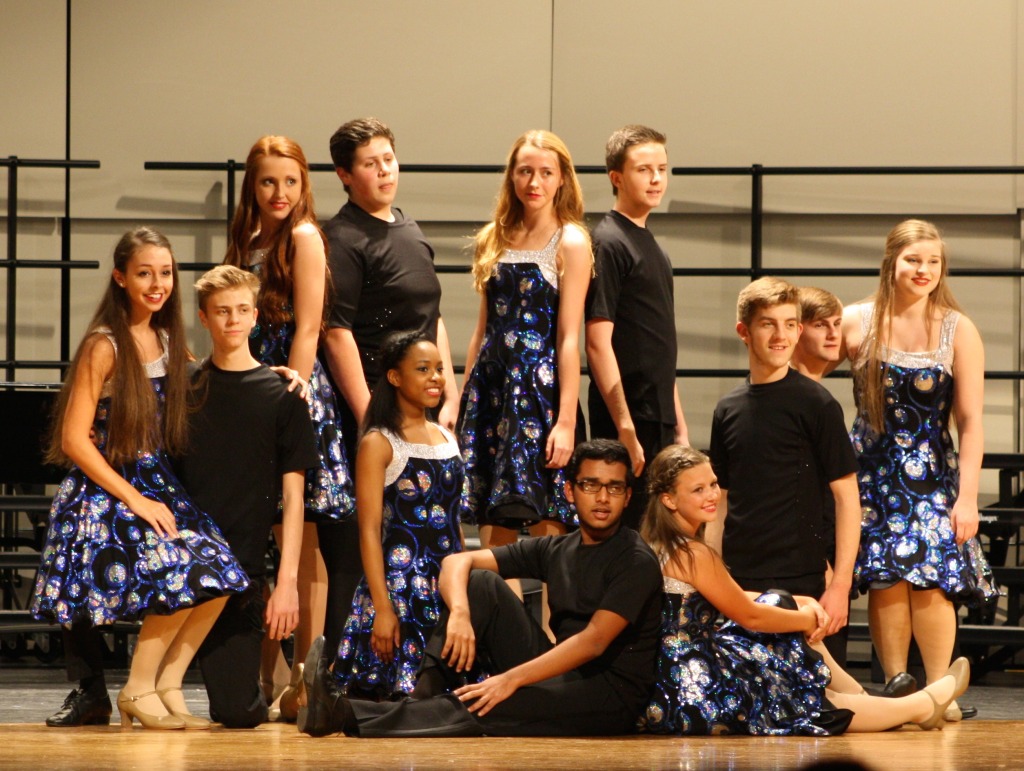 HARMONY! is the Hebron High School Show Choir.  Members of Harmony! are selected during a spring audition and must be members of A cappella choir to participate.  This group meets two times a week outside the school day. They have a different uniform and incorporate choreography into their programs.  Members pay for costumes and rehearsal clothing.  Harmony! group sizes may vary from year to year but will include 8-16 members.
Harmony! members for the 2016-2017 school year are:
Sean Ghedi and Jewel Conner – Dance Co-Captains
AJ  Abdullah – Addie Thrower
Joel Mathew – Gabbie David
Derek Park – Vismaya Joseph
Shehzer Poonjani – Sydney Hairel
Deontre Graham – Vi Luong

Auditions take place late in the spring and always follow the traditional choir auditions. Times and dates for spring 2017 TBA.
Ms. Forester can be reached at (469) 948-3025 or foresterr@lisd.net
Mr. Ratliff can be reached at (469) 948-3025 or ratliffn@lisd.net