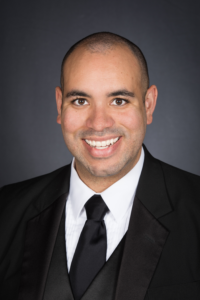 Mr. Alexander Carr has served as the Director of Choral Activities at Hebron High School since the fall of 2019. Prior to his appointment at Hebron High School, Mr. Carr taught in Fort Worth ISD, Keller ISD, and Arlington ISD.
In 2014, Mr. Carr founded the Keller ISD 5th and 6th Grade Honor Choir, and after just three years of existence, the Honor Choir performed as an Invited Performing Ensemble at the 2017 Texas Music Educators Association Convention. In addition, he served as the associate conductor for the Keller High School Chanteurs Varsity Treble Choir performance at 2014 Texas Music Educators Association Convention, as well as the 2017 American Choral Directors National Conference.
Mr. Carr holds both a Master of Music and Bachelor of Music Education degrees from Texas Christian University. Mr. Carr has studied with Dr. Eph Ehly, Dr. Sheri Neill, and the late Professor Ronald Shirey. At TCU, he also was as the choral conducting graduate assistant, director of the TCU Men's Chorus, and the Drum Major of the Horned Frog Marching Band.
Outside of the classroom, Mr. Carr is an active performer and adjudicator in the DFW area. Mr. Carr sings with the Turtle Creek Chorale where he serves as Artistic Associate and co-conductor of the Turtle Creek Chamber Chorus with his partner, Rashaad Calaham. He is also a founding member of the American Prize-winning ensemble Brothers In Song. Since 2008, Mr. Carr has been the Choir Director of Ridglea Christian Church in Fort Worth, Texas. He is an avid TCU supporter. When not rehearsing, you can find him at a TCU game or TCU concert. Mr. Carr maintains memberships in the American Choral Directors Association and Texas Music Educators Association.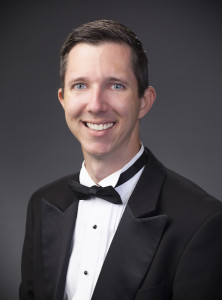 Mr. Nathan Ratliff is the Associate Director of Choral Activities joining the Hebron High School faculty in January of 2014. He received a Bachelor of Music degree in both Percussion and Piano Performance from the University of Oklahoma and later obtained a Master of Music in Percussion Performance from the University of North Texas. Upon completing his degrees, he taught private percussion lessons in the Dallas/Fort Worth area, along with teaching and arranging for several high school band front ensembles. Many students and families in LISD are familiar with Mr. Ratliff, as he has been an accompanist in high demand for many years performing with local middle school and high school choirs.
In 2013, he served as the accompanist for the Texas All-State Men's Choir. Mr. Ratliff also has performed as a recital accompanist at the University of North Texas, Texas Christian University, and Texas A&M University-Commerce. He served as the accompanist for CREDO, Dallas' Ecumenical Mixed Choir for 2 years. Mr. Ratliff also spent seven seasons with the Crossmen Drum and Bugle Corps as the Front Ensemble Coordinator from 2009-2015. When not surrounding himself with music, Mr. Ratliff enjoys running anything from a 5k to full marathons. He even ran 43 miles in one day to celebrate his last birthday and then did a 50-mile day in the summer of 2020. Both of his dogs are also runners.
Mr. Ratliff maintains memberships in the Texas Music Educators Association and the Texas Choral Directors Association.